The 6th International Conference on Thin Walled Structures
05 – 07 September 2011, Timisoara, Romania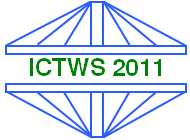 ON-LINE REGISTRATION
The on-line registration for the International Conference on Thin-Walled Structures – ICTWS2011, 05-07 September 2011, Timisoara, Romania is available.
Please follow the link: http://ms.upt.ro/ICTWS2011/ to upload your abstract(s).
INTERNATIONAL CONFERENCE ON THIN-WALLED STRUCTURES
The highly successful "International Conference on Thin-walled Structures" conference series is seen and regarded today by those in the global thin-walled structures community as a major forum for the dissemination of knowledge and the mutual exchange of ideas in all areas of research, development, design and innovation pertaining to thin-walled structures. This conference is the sixth in the series, with the first five being held in Glasgow in 1996, Singapore in 1998, Krakow in 2001, Loughborough in 2004 and Brisbane in 2008. The aim of this conference is to continue the successful conference series and provide a platform for the experts from global thin-walled structures community including academics, researchers, engineers, designers and manufacturers to participate at this international gathering, present and discuss the recent work in the field of thin-walled structures.
Starting with 1982, the Department of Steel Structures and Structural Mechanics has been organizing in Timisoara, one of the Sessions of the SSRC International Colloquium on Stability of Steel Structures. In 1992 stated a series of internationally recognised scientific events in the field of steel constructions, among them: CIMS conferences dedicated to Coupled Instability in Steel Structures, and in 1994 the series of STESSA conferences dedicated to Steel Structures in Seismic Areas. Moreover, in 1999 the Department organized the SDSS conference, within the SSRC series dedicated to the Stability and Ductility of Steel Structures. In 2006 the Department organized the ICMS2006 conference (Steel a new and traditional material for building - ICMS2006 conference), conference which covers a large spectrum of topics characterizing the present and future development of constructional steelwork industry. That conference was connected to the 2006 ECCS Annual Meeting.
The ICTWS 2011 conference is organised in conjunction with the EUROSTEEL 2011 conference to be held in Budapest, Hungary from 31.08-03.09.2011 (www.eurosteel2011.com). A reduced 10% fee will be applied for the participants who will attend both conferences.
COMMITTEES
CHAIRMAN
D. Dubina, PU Timisoara
SCIENTIFIC COMMITTEE
W. Abramowicz, Poland

H. Adeli, USA

E. Batista, Brazil

D. Beg, Slovenia

R. Bjorhovde, USA

M.A. Bradford, Australia

D. Camotim, Portugal

K.P. Chong, USA

L. Dunai, Hungary

L. Gardner, UK

K. Ghavami, Brazil

V. Gioncu, Romania

R. Greiner, Austria

F. Guarracino, Italy

N.K. Gupta, India

G. Hancock, Australia

M.S. Hoo Fatt, USA

M. Ivanyi, Hungary

M. Kotelko, Poland

U. Kuhlmann, Germany

R.A. LaBoube, USA

R. Landolfo, Italy

J. Lange, Germany

J. Loughlan, UK

M. Macdonald, UK

M. Mahendran, Australia

F.M. Mazzolani, Italy

D.A. Nethercot, UK

H.R. Ovesy, Iran

J.K. Paik, Korea

T. Pekoz, USA

M.T. Piovan, Argentina

K. Rasmussen, Australia

J.M. Rhodes, UK

R. Rolfes, Germany

M. Rotter, UK

F. Sadek, USA

B.W. Schafer, USA

N.E. Shanmugam, Malaysia

L.S. de Silva, Portugal

N. Silvestre, Portugal

J.G. Teng, Hong Kong

S. Ujihashi, Japan

I. Vayas, Greece

M. Veljkovic, Sweden

B. Young, Hong Kong

Wei-Wen Yu, USA

J. Zaras, Poland

A. Zingoni, South Africa
LOCAL ORGANIZING COMMITTEE
S. Bordea, PU Timisoara

A. Ciutina, PU Timisoara

A. Crisan, PU Timisoara

F. Dinu, PU Timisoara

A. Dogariu, PU Timisoara

M. Georgescu, PU Timisoara

D. Grecea, PU Timisoara

D. Pintea, PU Timisoara

A. Stratan, PU Timisoara

I. Tuca, PU Timisoara

C. Vulcu, PU Timisoara

R. Zaharia, PU Timisoara
SCIENTIFIC SECRETARY
V. Ungureanu, PU Timisoara
CONFERENCE MAIN TOPICS
Buckling, vibration and optimisation
Post-buckling and collapse mechanism
Structural crashworthiness
Structural dynamics
Cyclic and blast loading
Fire resistance
Fatigue and fracture mechanics
Energy absorption characteristics
Impact mechanics
Reliability and safety
Manufacturing aspects of thin-walled structures
Damage repair and assessment of thin-walled structures
Innovative thin-walled structural designs and applications
Connections in thin-walled structures
Aeroelastic considerations and General fluid-structural interaction aspects
Design codes and standards
Cold-formed steel structures
Composite structures
Honeycomb and foam-filled sandwich construction
Lightweight aluminium structures
Lightweight fibre reinforced plastic composite structures
Aircraft and aerospace structures
Bridge and building structures
Ship structures
Vehicle structures
Storage racking and silo structures
Plate, shell and space structures
Off-shore structures
LANGUAGE
English will be the official language for both oral and printed contributions.
PROCEEDINGS
Authors are invited to submit 200-300 words abstracts of papers on the topics listed above between now and the deadline given below. The abstracts should clearly highlight the aims and conclusions of the respective studies. Both abstracts and full papers will be reviewed by outstanding experts in the field and the procedure will conform to the standards required for peer-reviewed conference papers. All accepted papers will be presented during working sessions. Oral presentation is the unavoidable condition for the publication of a paper in the Proceedings. The Proceedings will be published in an outstanding publishing house. Extended versions of selected papers will be published in a Special Issue of the International Journal of Thin-Walled Structures.
KEY DATES
| | |
| --- | --- |
| Abstract submission: | by 30 September 2010 |
| Acceptance of Abstracts: | 01 November 2010 |
| Submission of Full Papers for Review: | 30 January 2011 |
| Acceptance of Papers: | 31 March 2011 |
| Submission of Final Papers: | 01 May 2011 |
| Conference dates: | 05-07 September 2011 |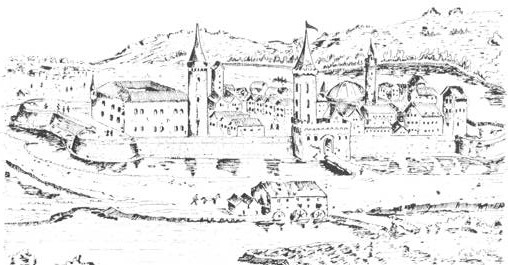 CITY OF TIMIŞOARA
The oldest settlements in Timisoara area are more then 7500 years old. The first documentary evidence of Timisoara dates from 1212, under the name of "Castrum of Tymes" (Cetatea Timis). The first stone fortress was built between 1307 and 1315 on the orders of Hungarian king, Carol Robert, Prince of Anjou. In 1552 Timisoara fortress was conquered by the Ottoman army and the whole surrounding area was transformed into an Ottoman province. On 1716, the Austrian Habsburg troops led by Prince Eugene of Savoya have liberated the city which later became a free imperial city in December 1781. In 1918, in accordance with the Versailles peace treaty, the Timisoara City and Banat Province became part of Romania. In the 20th century Timisoara became a metropolis with more than 400000 inhabitants that concentrate the economical, commercial, demographic and cultural interest of a large area, in this part of Romania. On December 16th 1989 Timisoara was the place where the anti-Communist revolution spark burst.
CONTACTS
Prof. Dan DUBINA dan!dubina
Assoc. Prof. Viorel UNGUREANU viorel!ungureanu
Phone/Fax: +40.256.403932
Department of Steel Structures and Structural Mechanics
Faculty of Civil Engineering; "Politehnica" University of Timisoara
Ioan Curea 1, 300224, Timisoara, Romania
USEFUL LINKS
About Timisoara
http://www.romaniatourism.com/timisoara.html
http://www.timisoreni.ro/en/map/
Information about regular flights schedule on Traian Vuia Timişoara Airport
| | |
| --- | --- |
| Airlines | Details about the airlines, which operate on the Timişoara airport |
| | Tarom |
| | Carpatair |
| | Austrian Airlines |
| | Lufthansa |
| | Blue Air |
| | Wizzair |